Safta is the result of many years of effort and dedication. With more than 110 years of history, it has become a reference in the stationery sector, currently being a back to school leader. Among our main products you can find backpacks with and without wheels, pencil cases, sport bags, stationery items and accessories, covering all age groups from preschool to youth/adult. We focus in our own labels such as Blackfit8, Moos, GlowLab and Safta. Moreover, we work with the most important brands from the entertainment and fashion companies as well as the biggest football teams, always adapting to our clients needs.
OUR TEAM
In Safta we have a TEAM of qualified professionals. Our differentiation lies in our SERVICE, the HIGH-QUALITY products that we offer, our own DESIGNS, as well as our important SALES force.
Our team will stay with children, young people and adults during their educational or leisure moments, making them happy and their daily life easier with our backpacks and accessories.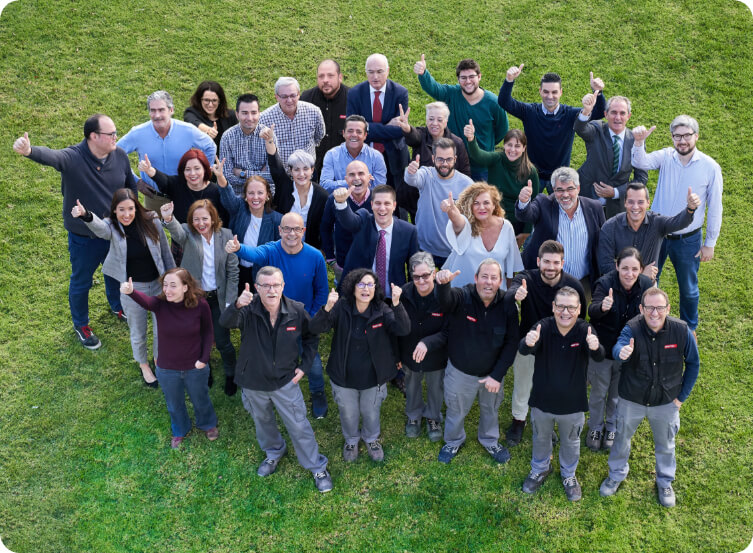 QUALITY DEPARMENT AND R&D&i
In Safta we are committed to quality in all manufacturing and service processes to achieve the excellence and the SAFETY of our products. We are certified and we work under ISO 9001 standards.
From the R&D&i department, we highlight our most important patents:
Safta Evolutioninnovative trolley for backpacks, ergonomic, lightweight and without vibration or noise, tested by the Biomechanics Institute of Valencia IBV.
Safta Protection, new anti-scratch and anti-humidity system that comes integrated into the base of some of our backpacks.
Compact trolley with removable and washable backpack new resistant trolley with silent wheels and integrated, yet removable and washable backpack.